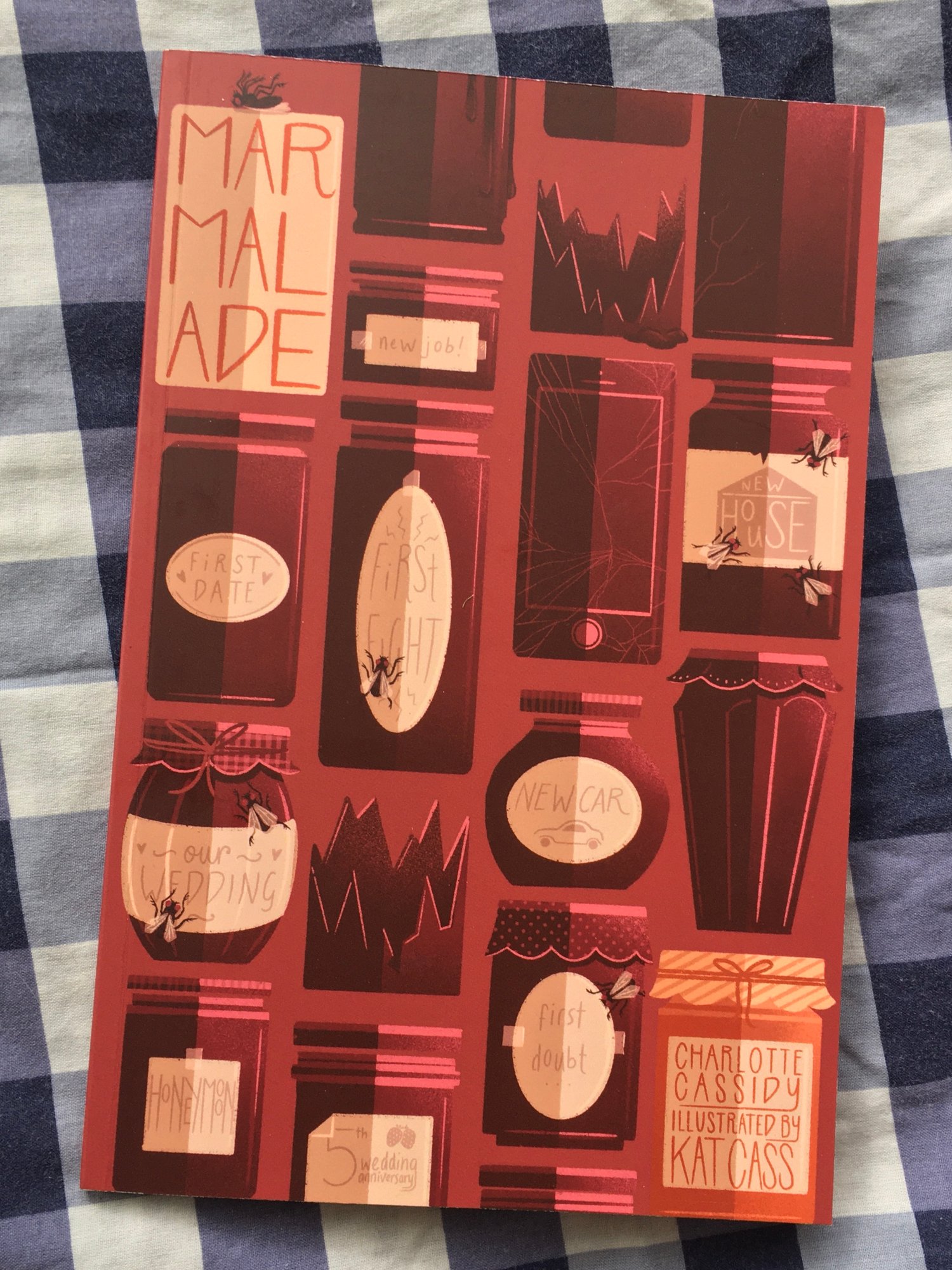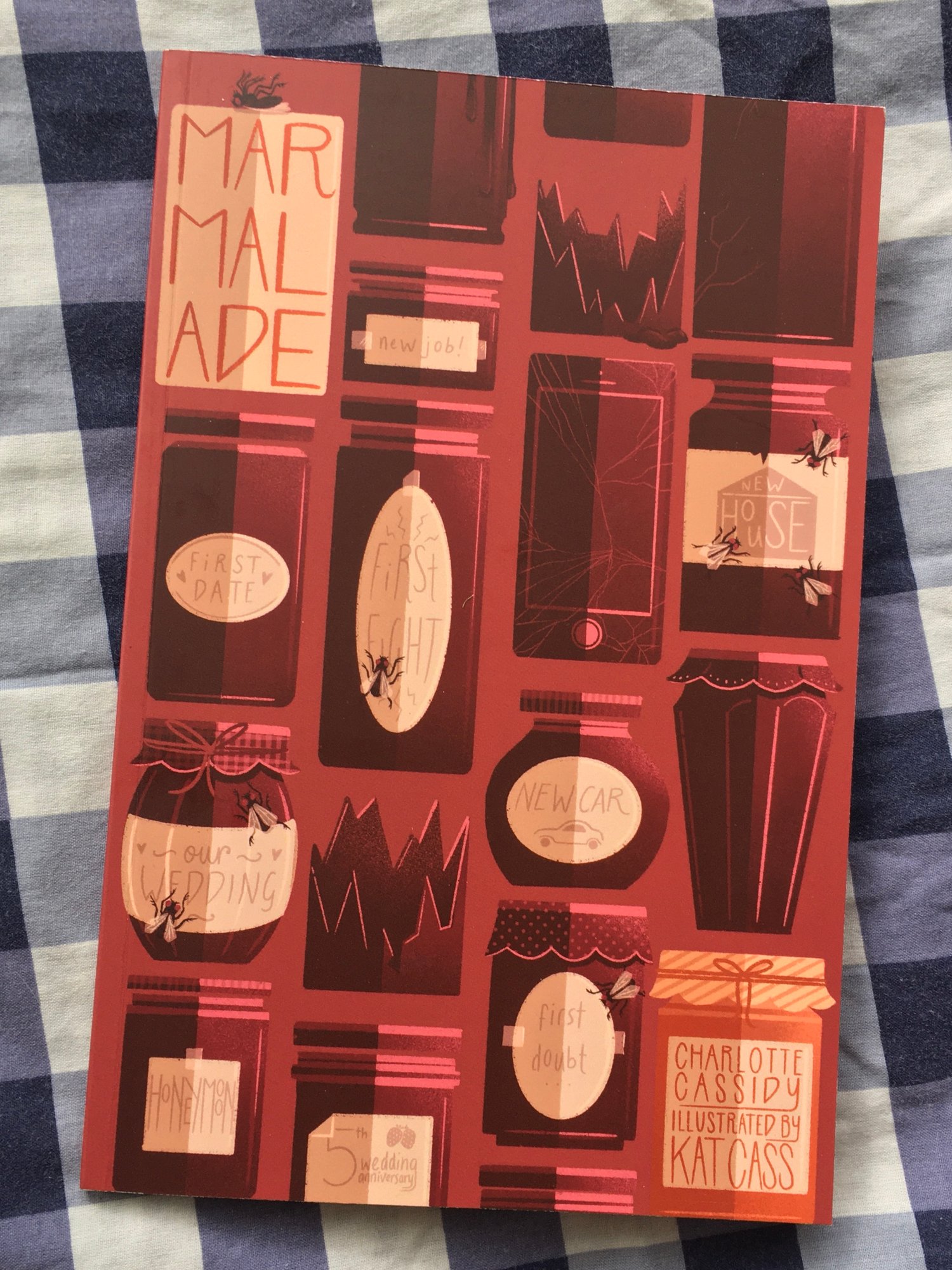 MARMALADE
£12.00
A 44-page comic written by Charlotte Cassidy and illustrated by Kat Cass. 150x240mm, full colour.
A psychological drama about love, obsession, doubt and...jam. After eight years of seemingly happy marriage, our protagonist finds herself in a sticky situation. What else can a sweetheart do than wait around for the fruit flies when the heart begins to fester?
Recommended for ages 16+ due to some adult themes (sexual content and some violence.)
Orders from the second run will be expected to go out week commencing Aug 23rd. Thank you for your support!